Shop Drawings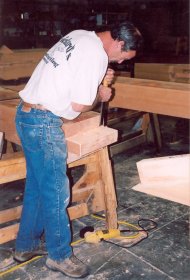 Drawings are referenced in order to layout the timbers. Many professional timber framers do not use shop drawings at all, but if you are not very experienced you find shop drawings very useful.
We provide full sets of drawings with all four sides documented for easy cut–out, timber list, and the roof, floor, and bent details necessary to cut each piece. Engineering calculations can be also requested.
Small Outhouse Frame Design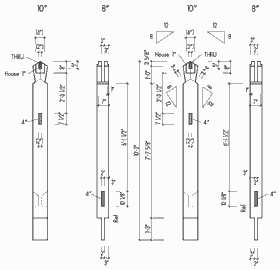 As an example of our work we made a complete frame design available to public. Example consist of floor plan, bent view, and shop drawings. Download is free of charge and drawings may be used to produce a real frame. If you do so, we would appreciate several pictures of the cutting process and finished frame together with your comments.
---
Last modified: 2014-03-20 21:08:06